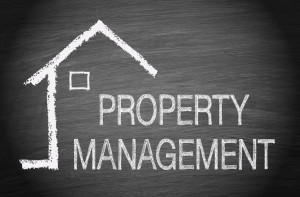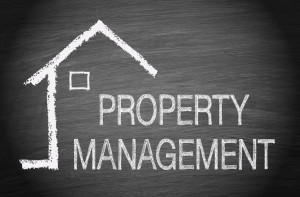 You're a Bullhead City area property owner and with that comes some nice perks. You benefit from an ongoing passive income – a great investment indeed.
But, have you been trying to do it on your own? If so, you may have wondered if it would benefit you to work with a property management company. Do you really need one and is it worth it?
There are some signs you can look for to determine if it's time to hire a property management company.
You don't have enough time in the day.
The first thing we want to look at is your time. How many times have you wished for more hours in the day? How many times have you felt behind on projects and overwhelmed by your schedule? If you don't feel like you have enough time available, then it's probably a sign that you're in need of property management. A property manager can step in and handle many of your duties, allowing you to focus your time elsewhere. You can even enjoy some time off!
You're bordering on burnout.
Being in charge of a property is hard work, but we don't need to tell you this. As your projects and duties continue to add up, you may also feel the pressure building. The stress could be getting to you and too much stress can lead to burnout.
Some of the signs of burnout include:
Feeling exhausted
Being overly cynical
Feelings of depression
Not liking what you do for a living
Being more irritable
Not being able to concentrate well
Not getting enough sleep
Lack of satisfaction from achievements
Experiencing a lot of headaches
Dealing with gut pain
Not only can being burnout hurt your mindset and even your physical well being, but it can make it harder for you to continue doing your job well. Thankfully, property management companies can take on some of these responsibilities so you don't become inundated with stress.
You're not familiar with the laws that pertain to owning a Bullhead City area property.
There are a lot of laws that are important to be aware of as a property owner. If you're not familiar with these laws, or you don't have the time to research them, a property management company is a great choice for you. Property managers can make sure you're covered in this area, so you don't have to worry about getting yourself into trouble.
You feel like you're living in two different places.
If you're not located near a particular property, it can become very time consuming to check up on it. You may feel like you're making long commutes more often than you'd like to, just to keep the property maintained and to get paid. If your property isn't local to your home, you could start to feel like you're living in two locations. This can eat up your time quickly and negatively impact your personal life. Not only that, you also have to pay to commute back and forth.
You feel unable to keep up with the property maintenance.
Do you find yourself putting projects off longer than you'd like to? If your time is cut short, it can be easy for things to be put off. You're one person, and it can be hard to keep up with the demands of a property. Plus, if you're not sure who to hire for certain maintenance jobs, it becomes even more difficult. But, it's important for a property to be maintained well for multiple reasons. If you don't handle problems when they first appear, you could end up with bigger, more expensive problems down the road. Plus, poor maintenance can make it harder to retain tenants and bring in new tenants.
You're managing everything, but you're starting to feel tired.
You may be doing everything well. You know the laws, you're still keeping up with the property maintenance and you're not burned out…yet. But maybe you're just tired of handling it all yourself. Maybe you're just ready for a break. This can be a surefire sign it's time to give yourself one. The good news is PMI is a property management company you can trust to continue doing a great job with your property.
You don't seem to be getting the tenants you'd like for your property.
It can be difficult to find the right tenants. There needs to be a thorough screening process to ensure the tenants chosen are a good fit. If you don't have the time or you're simply unsure how to choose good tenants, rely on a property management company to do so. PMI has a proven method for the tenant screening process.
Not only will this help you choose tenants, but it will help you avoid problems down the road such as damage to your property or payments coming in late.
If you were nodding your head while reading this, then it's probably time to talk with a property management company. PMI US Southwest has your back for all of your Bullhead City rental properties. We not only offer tenant screening, but we know the laws and will make sure your property is maintained with excellence, among other things. We take the weight off of you, so you can enjoy life and the perks of your investment property. Visit our website to learn more about what we can do for you: https://www.bullheadcitypropertymanagementinc.com.